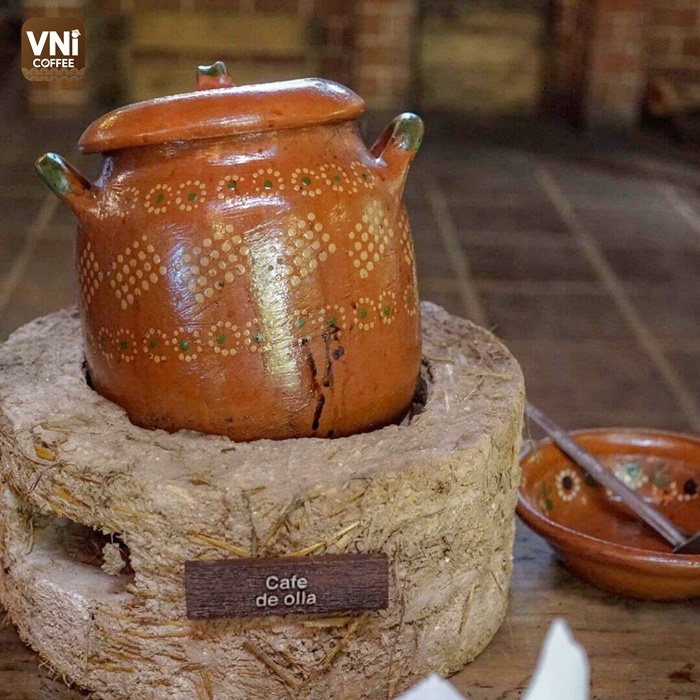 Café de Olla, a great combination of Mexican spices and coffee
If you like the taste of cinnamon in your coffee, then Café de Olla is the drink for you. A cup of Café de Olla is brewed with a cinnamon stick in earthenware pots, giving the finished taste of little sweetness from the piloncillo mixed with the spiciness from cinnamon, and the bitterness from the coffee. Mexicans believe that the recipe will bring out a unique and wonderful coffee flavor.
What is Cafe de Olla?
Café de Olla is a long-time Mexican coffee, prepared in clay or enameled pots, usually made by artisans. Its distinctive flavor is combined with cinnamon, coffee beans, and piloncillo – a traditional raw dark sugar from the region of Argentina, Brazil, Colombia, Cuba, Panama, Ecuador, Spain, India, and Mexico. This coffee is used mainly in winter and in rural areas.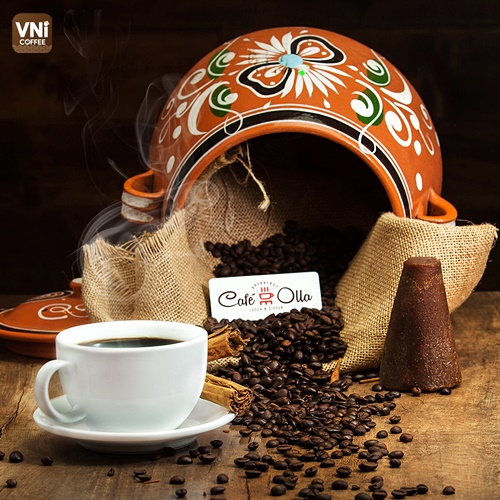 Literally, Café de Olla means coffee from a pot. Besides, in Mexican, it's also synonymous with coziness, home, and tradition, so whenever they enjoy the coffee, it reminds them of their loved ones.
The beans used to make Café de Olla are Planchuela and Caracolillo – the two most popular coffee varieties in Mexico. The beans will be roasted medium to dark, the flavor will be balanced when blended with cinnamon and raw sugar.
The origin of Cafe de Olla
During the Mexican Revolution that began in 1910, female soldiers, known as adelitas, did not only point out in battle and took care of the wounded but also prepared meals. They made coffee and believed that the drink would help people become more alert. They brewed the coffee in an earthen pot, tossing some cinnamon and piloncillo.
Today, you can find this popular drink in roadside eateries, mom-and-pop eateries, as well as in traditional Mexican restaurants. Some also make it at home, especially during winter and around Christmas.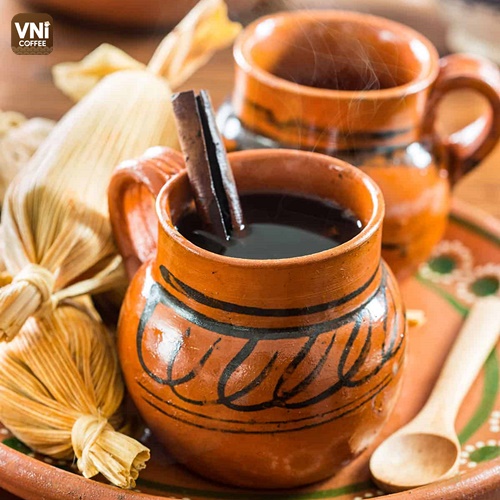 How to make Café de Olla
Interestingly, the recipe of Café de Olla can vary from family to family and from generation to generation. However, basically, we still apply the following instructions:
Ingredients:
1-2 cinnamon sticks
200ml of water
25g piloncillo or raw brown sugar
25g of coffee
orange peel or anise (optional)
Instructions:
Step 1: Put 200ml of water in a small pot. Add sugar, cinnamon, and orange peel, then cook on medium heat.
Step 2: Constantly stir until the ingredients are mixed together and until the sugar dissolves.
Step 3: When the mixture boils, add 25g of coffee, turn off the heat, stir well and let stand for about 10 minutes.
Step 4: Use a filter or cloth bag to separate the coffee juice, pour it into a cup and serve. It is best to use a porcelain cup to keep the coffee hot for longer.