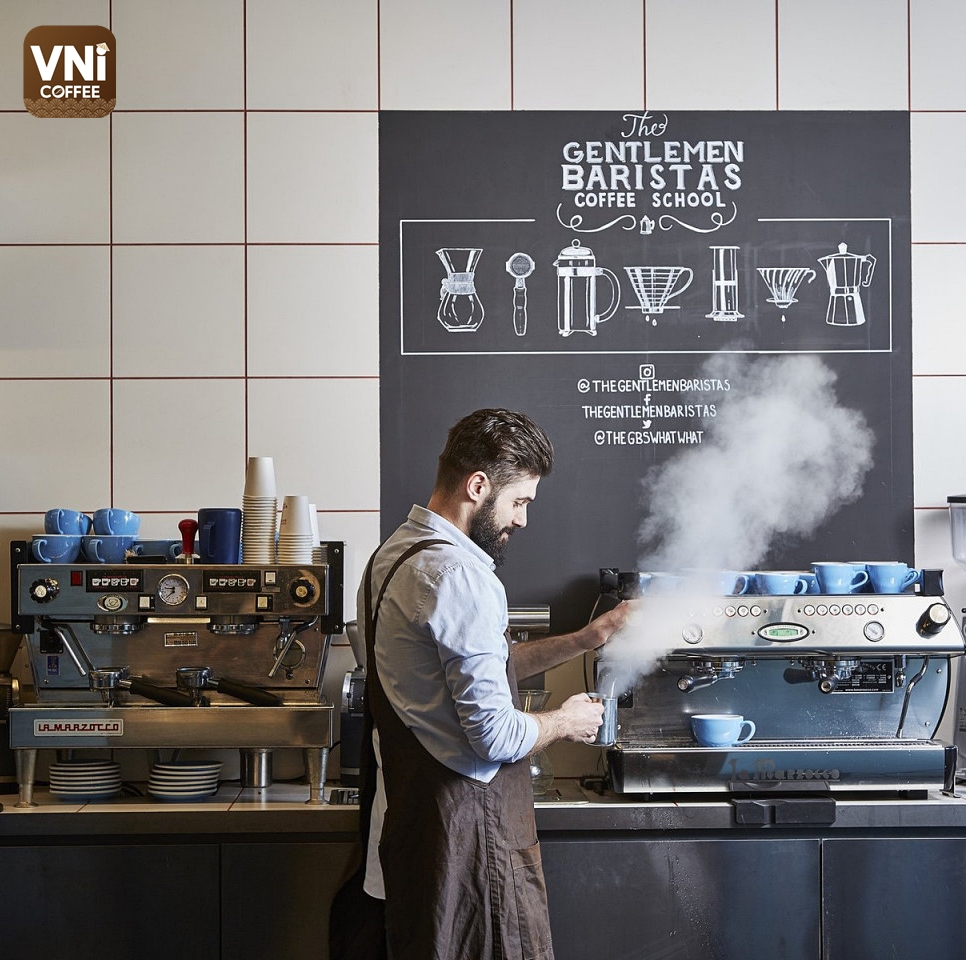 An essential list of best cafes in Londo
The booming appearance of hundreds of coffee shops in London today can make one confused at the idea of where to get a good cup of joe; still, these cafes do their jobs pretty well on satisfying all caffeine cravings beyond the usual city's coffee chains. Silky-smooth brews and Espresso-based drinks. Roasted and aged. Slow-dripped and ice-cold. Bold-British style or mixed-nation feature. All the best cafes in London we collect below will show you how far they have and might do to offer you a worthy coffee fix.
Kapihan
Address: 13A Parkgate Rd, Battersea, London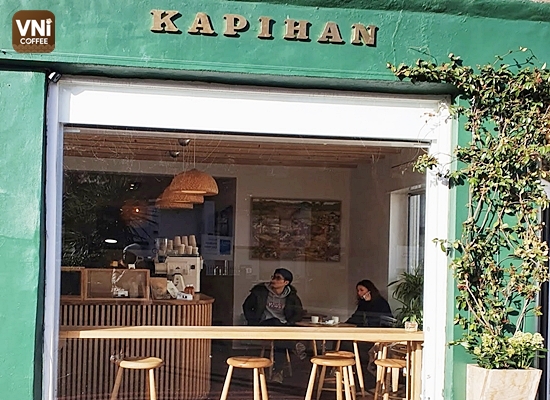 Kapihan is a little sunny cafe in Battersea serving superb coffee and the Philippines flavored desserts. Their roasted beans from exotic sources around the world, mostly the Philippines, Indonesia, Thailand, and Myanmar. Espresso-based types aside, there are also some signature drinks to try, like Palawan honey latte and Barako coffee. Their on-point pastries are also the main reason for guests coming again and again. They have perfect fluffiness, great balance of flavors and textures that you'll need to get there early to find the best treats.
Sometimes you might encounter a long queue, but it's rather fast-moving. Plus, the staff are very friendly and the music is calming, all of which makes a satisfying coffee hangout without fail.
LoFi
Address: Lo-Fi, 11 Broadway, Crouch End, London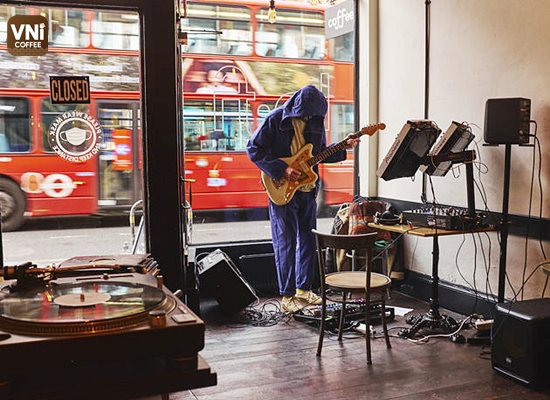 The name might give you vague visuals of the space and what LoFi will bring to their guests. The cafe literally offers a sci-fi setting under lofi tunes to take your chilled-out coffee time to the next level.
The owner focuses on local produce and sustainability, so in addition to creating a modern, friendly atmosphere, they place great emphasis on selecting enticing coffee bean baristas, including Yellow from Taiwan and Elisa from Italy. The menu features a wide range of coffee selections, from original Espresso to filtered and brewed; all beans are ethically sourced. They also have some seasonal drinks and delicious quick-bites: banana bread, grilled sandwiches, oatmeals, and freshly-baked croissants.
Kaffeine
Address: 66 Great Titchfield St, Fitzrovia, London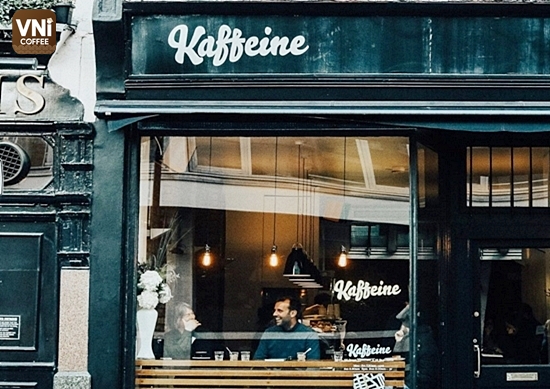 Kaffeine is tucked in a little spot in a downstairs food court in the up-market area in central London. The ambiance is cozy and welcoming. If you're looking for a break with amazing food and great coffee, this is the place you should head for.
The cafe is like a special "airport" bringing guests into a completely different place. Their popular "flights" – an Espresso shot, a cappuccino, or any cold brew coffee – will all be served with a cup of cold Cascara tea to refresh the diner's taste. They also offer abundant yummy bakes, especially Espresso-infused chocolate cakes and egg tarts. Everything is freshly baked at the moment to ensure a heavenly taste. If they run out of food, the chefs are quickly coming upstairs with new hand-made food dishes.
Omotesando Koffee
Address: 8 Newman Street, Fitzrovia, London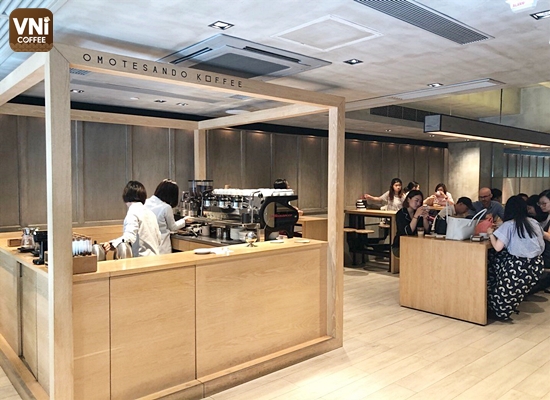 This coffee shop seems like a Japanese coffee offshoot with the typical minimalist design as well as the meticulously-prepared drink process. There is a wooden counter in the center for guests to enjoy coffee while people-watching and a bar-style seating where they can sit and observe the barista making their coffee.
Omotesando offers a variety of coffee, including filtered coffee, iced versions, and also hot and iced matcha. The cafe works with trusted roasters and is obsessed with a quality expressing clearly through the helpful staff who are generous with their time to explain different options and happy to provide tasters when possible. The pastries are also unique and beautiful, which are put on the counter one piece at a time, and if you take a piece, they'll put a new one in its place.
Bar Italia
Address: 22 Frith Street, Soho, London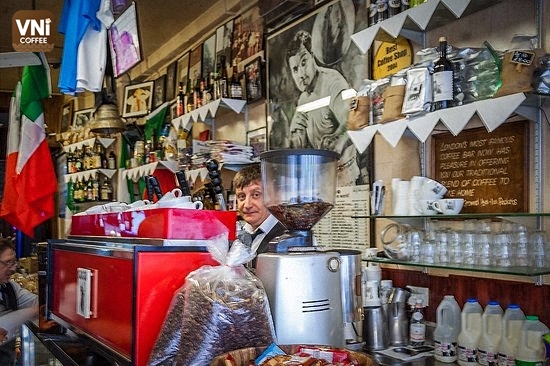 This place is definitely a place where you want to experience decent strong Italian-style coffee in London. There are inviting seats outside where customers enjoy great coffee and light meals while watching people passing by on Frith Street. Inside the cafe are a few tables at the back and a bar running all down the left side with some stools; most notably is the large TV – which is a common feature in Italian bars.
You can expect an authentic Cappuccino and Espresso put in the exact cup size to maintain the best flavor, not the mainstream giant supersizes now. Bar Italian also offers a nice mix of food options, including several paninis and tantalizing cakes, which are equally delicious. If you want a coffee short and straight to the point, followed by a friendly smile from the staff, this is a spot for you.
Allpress Roastery Cafe
Address: 55 Dalston Lane, London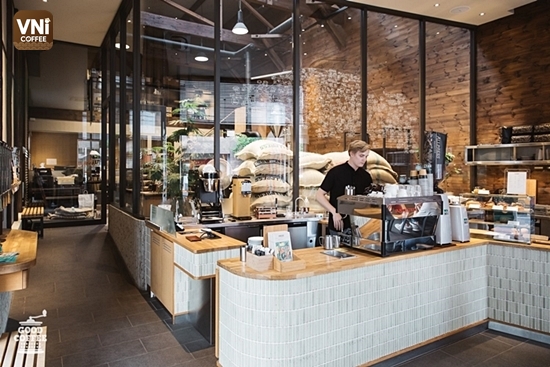 Allpress Espresso brings you a distinctively straightforward roastery from New Zealand through wide coffee selections: filters, espresso, cold brews, etc. They also pay careful attention to the proper cup sizes for customers to appreciate the coffee's aroma, taste, and look. The building is set well back from the main road and with a terrace area outside areas to sit and drink coffee under the tree shades. The space inside is lofty, airy, bright, filled with lots of sunlight through huge windows, creating a futuristic vibe.
They also have stunning food to serve, some are vegan. Among those, carrot cakes are the best seller for their perfectly thick layers, plenty of gooey icing, and moistness. The friendly and knowledgeable staff is always a plus as well.
The Gentlemen Baristas
Address: 63 Union St, London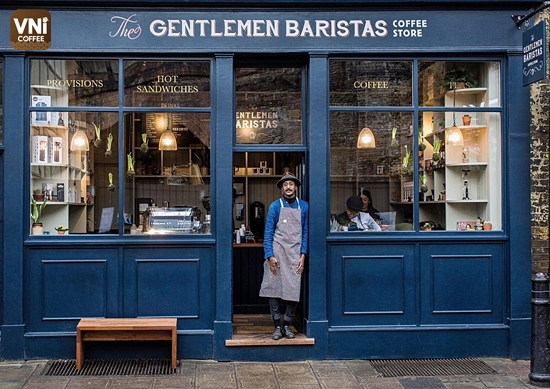 Popping out in the Borough Market area, this coffee house is a lovely space providing a relaxed vibe in contrast with the hustle and bustle of the market nearby. The impressive green door will open to a cozy ambiance with walls built of brick, a chalkboard menu, and a counter where containers of coffee beans and fresh pastries are located.
This place serves excellent coffee which comes in six single-origin options from Brazilian to Kenyan, great pastries, and sandwiches. It also has bright, cheerful, helpful, and experienced staff, who are actually there to serve you and ensure you have an enjoyable visit.
Ozone Coffee Roasters
Address:11 Leonard Street, London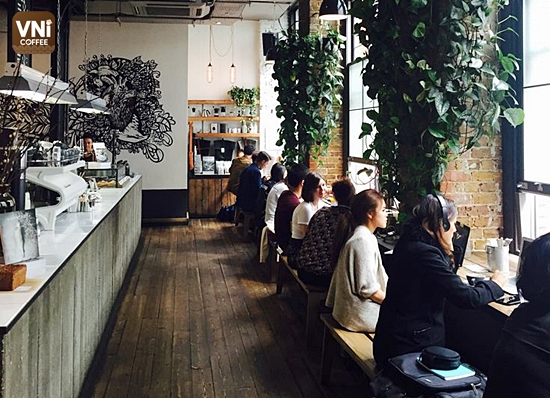 Ozone Coffee Roasters is likened to an oasis of calm for coffee aficionados. The fact that it's hard to find a seat already proves its popularity. The cafe offers a range of coffees from brewing methods or on-site roastery, giving the place an incredible aroma. Notably, their single-origin espresso from Brazil beans is complex enough with interesting layers of flavors. Their brunch is also delightful, freshly made.
Ozone is designed rather open with a beautiful wooden bar where the drinks are made right in front of you. Staff are attentive and nice, yet bear in mind that they also add the optional service charge.