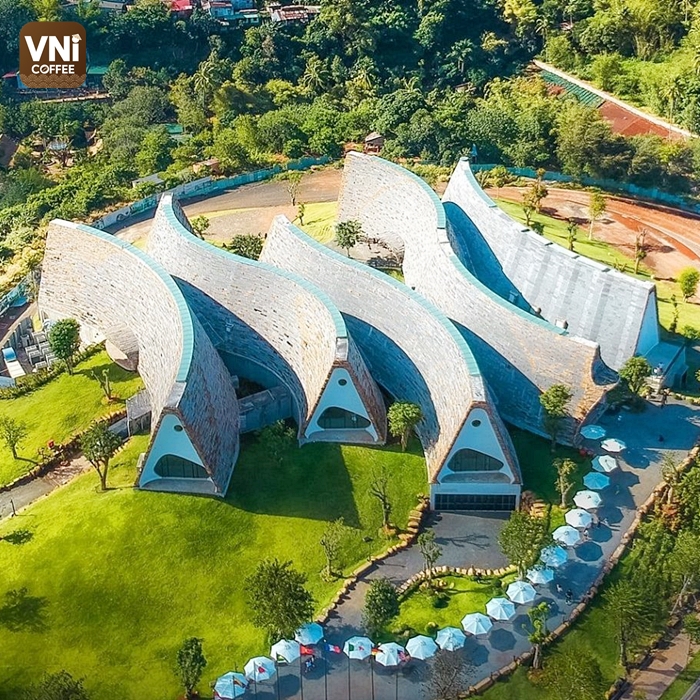 What's inside The World Coffee Museum in Vietnam's coffee city?
Built in Buon Ma Thuot – one of Vietnam's big coffee cities, The World Coffee Museum plays an even more vital role in presenting a lively museum displaying and storing things related to coffee culture. This is a product of Trung Nguyen Coffee Group that carries the great idea of a brand-new museum concept. That being said, the place features an open exhibition space where visitors can interact with their five senses – hearing, seeing, tasting, smelling, and touching.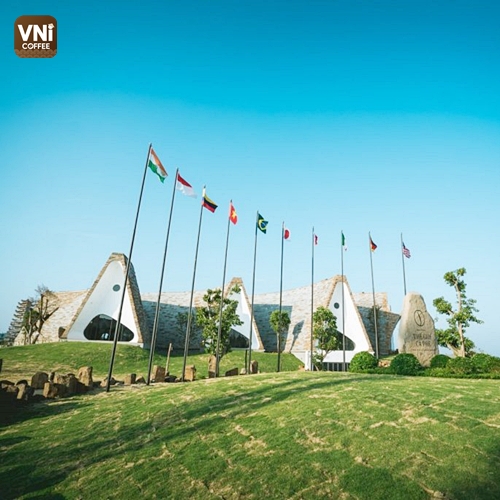 Location
The World Coffee Museum is the first coffee-themed museum in Vietnam, situated on Nguyen Dinh Chieu Street, Tan Loi Ward, Buon Ma Thuot City. The museum has a total area of ​​up to 45 hectares, which is a complex of a space to enjoy coffee, an exhibition area, a conference space, and a library. The museum officially came into operation in 2018, quickly becoming a favorite destination with plenty of photogenic corners.
Entrance ticket: 75,000 VND/person
Opening time: 8 am – 5 pm every day of the week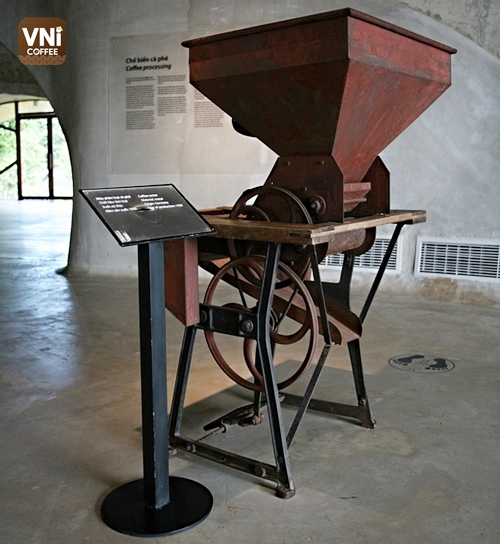 The architecture
The architecture of this work consists of 5 impromptu-curved blocks, inspired by the longhouse of the Ede people – the majority ethnic minority here – and the typical Central Highlands communal roof. The main materials of furniture are bare concrete and wood; bearing the wild and rustic beauty of the highland region.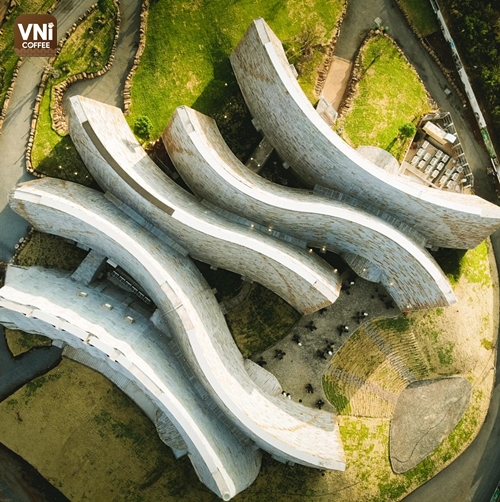 The World Coffee Museum offers airy high interiors with numerous quirky spaces, including a gallery, exhibition area, library, conference, and place to drink coffee. Natural light exploited from the rooftop and gable windows is flexible according to the curving wall design, which is inspired by the image of sound waves, creating a unique design.
What to explore inside the museum
There are about 10,000 coffee-related artifacts inspired and designed by Germany's Jens Burg museum, with many artifacts dating back to the 19th and early 20th centuries; especially the agricultural machines used in the completely mechanical coffee processing stage such as coffee sorters, coffee grinders, coffee roasters, etc.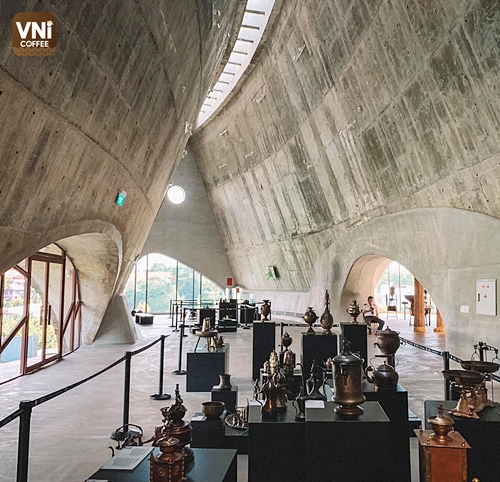 The artifacts are arranged on both sides of the aisle, giving visitors a feeling of authenticity and closeness. With the motto of creating an open space, all objects are not displayed in glass cabinets but presented off, letting visitors interact with them by hearing, seeing, touching, smelling, and even tasting. Each item comes with a QR code that visitors can scan for a detailed description.
In the light library stand wooden reading tables and bookshelves containing books with a lot of knowledge about the history and culture of the coffee industry, from growing, tending, harvesting to the preservation, preparation, and enjoyment of coffee. Moreover, there is a coffee-making corner where Central Highlands people process coffee manually with a collection of pots, kettles, coffee gadgets made of metal, ceramic, porcelain, or glass.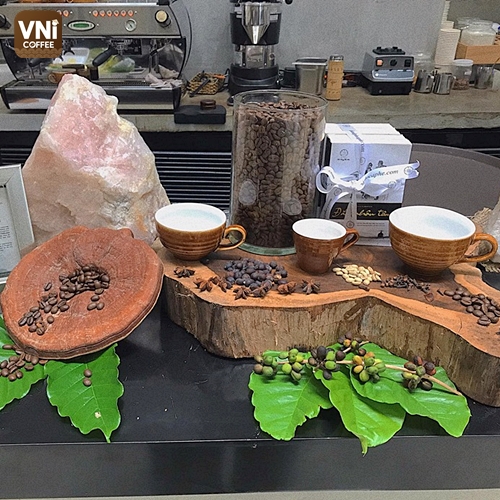 Inside the museum also located a Trung Nguyen Coffee shop, where visitors can enjoy the brand's specialty coffee drinks and purchase many souvenirs such as coffee powder, preparation supplies, etc.